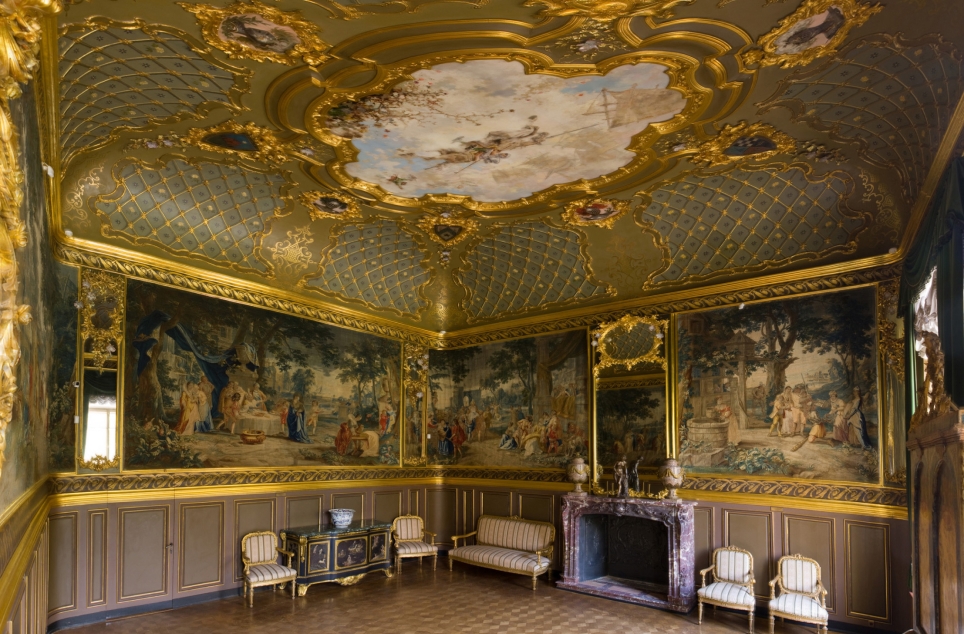 Asian art, English, Introduction
The museum holds the most important collection of Oriental art in Ukraine. The collection includes art pieces from many Middle Eastern and Far Eastern countries dating from ancient times to the nineteenth century.
Asian art, English, Buddist art
Our tour of the Oriental exhibition begins in a hall representing art works from Indo-China, Nepal, Tibet Mongolia, Buryatia, and Kalmykia. The exhibition presents artistic traditions of Buddhism, one of the world's most widespread religions. Buddhism originated in ancient India at the turn of the sixth century Before Christ. Its founder, an Indian monk named Shakyamuni took the new name Buddha, which meant "awakened" or "enlightened".
Asian art, English, Iranian pottery
Glass-case number one offers to your attention Iranian pottery from the period of its flourishing that was from the late twelfth till the fourteenth centuries. Featuring a fine play of golden arabesque are ewers, bowls and tiles, masterly painted with luster (a special kind of glaze containing copper and silver compounds that informed ceramic surface with a wonderful iridescent glare). Another highly sophisticated ceramic technology is presented by the unique double-walled ewer in a form of a rooster. The open-work elements are emphasized by painting in black under turquoise glaze. Selected objects give an idea about other celebrated Iranian styles such as polychromous enamel painting "minai", showy "lajvardina" décor supplemented with gilding, and thin-walled light pottery painted with underglaze blue-and-black.
Individual Audio Tour around Asian Art permanent exhibition
Languages: Ukrainian, English, Russian
Audio guide to the European exhibition for adults